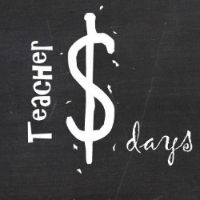 One of my favorite finds for only a dollar are baskets of all sizes from The Dollar Store. I use them for everything: book bins, a place for kids to turn in their work, extra worksheets, copying for volunteers, supplies for projects, the list goes on.
I also love to browse the dollar section of Target because they have great finds that I use as prizes or random gifts for my students. Sometimes they even have books. But koosh balls are the most prized item, they are always the first to go!
Lastly, I just cannot live without Dunkin's egg and cheese wrap. They are the perfect snack and only 99 cents with a coffee!
What can you not live without that only costs a dollar??